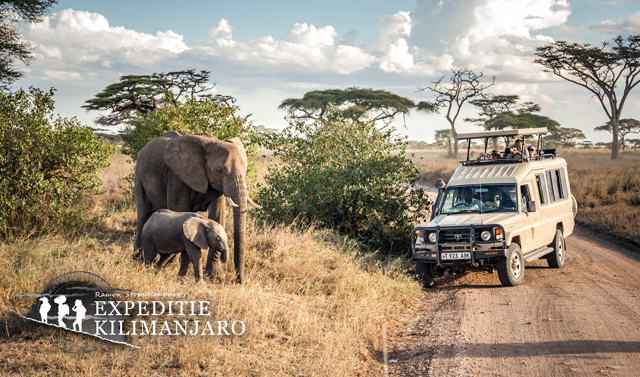 Enjoy the wilderness of Tanzania with an unforgettable safari!
Right, climbing Mount Kilimanjaro in Tanzania is already an amazing experience. But while you're there anyway, why not consider adding a few extra days to your trip by visiting Tanzania's most intriguing National Parks?

For the ultimate Tanzania Safari package, I have put together safaris ranging from one scenic day trip to six unforgettable days. They consist of accommodation in comfortable eco-lodges just outside the main parks and daily game drives through several parks.
You can add the safari of your dreams to your Expedition Kilimanjaro
You get the most out of the African way of life in Tanzania's national parks when you add a safari to your Expedition Kilimanjaro. You can choose to do the safari of your choice before or after the climb and extend the adventure of a lifetime even more.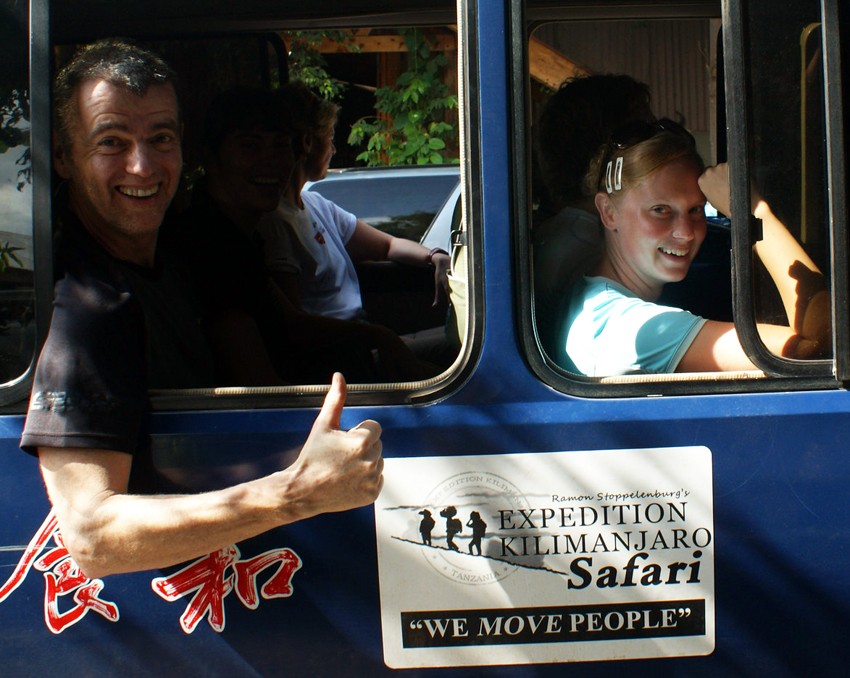 Step 1: select the number of days you want to go on safari
You can choose safaris ranging from a day trip to a 6-day adventure on the mighty Serengeti. You can plan your own expedition and safari whenever you want, but a minimum of 2 people is always required.
>> Read all about the different National Parks here.
1 day Safari: day trip through Arusha National Park – US$375 p.p.
2-day Safari to Lake Manyara and the Ngorongoro Crater – US$799 p.p.
3-day Safari to Tarangire, Ngorongoro Crater and Lake Manyara – US$1285 p.p.
4-day Safari: Lake Manyara, the Serengeti and Ngorongoro Crater – US$1775  p.p.
5-day Safari: option 1 – $2125 p.p., option 2 – US$2099 p.p.
6-day Safari to Tarangire, Lake Manyara, the Serengeti and Ngorongoro Crater – US$2690 p.p.

Going on safari is like a dream come true

The road can be very bumpy and it can be extremely hot and dusty. But it will be totally worth it when you look around Tanzania's various national parks. You will definitely see hundreds of animals and birds in their own natural habitat, enjoy the most beautiful sunsets, the endless plains of the Serengeti, the wonders of Tarangire, the beauty of Lake Manyara and the magic of dawn breaking over Ngorongoro Crater.
Travel to Tanzania's world-famous wildlife parks in a four-wheel drive vehicle with my experienced guides. And everyone gets a window seat, of course.
What is included with each safari?
Each safari includes the following:
– all necessary park permits
– accommodation in a local hotel in Arusha (last night in case of several days)
– accommodation during the safari
– all meals during the safari
– 4×4 vehicle with pop-up roof
– drinking water during the safari
– English speaking driver/guide
---
View the daily schedule here for:
1 day // 2 days // 3 days // 4 days // 5 days // 6 days
Step 2: add your Safari of choice to your Expedition Kilimanjaro with your reservation here.