Welcome to Ramon Stoppelenburg's Expedition Kilimanjaro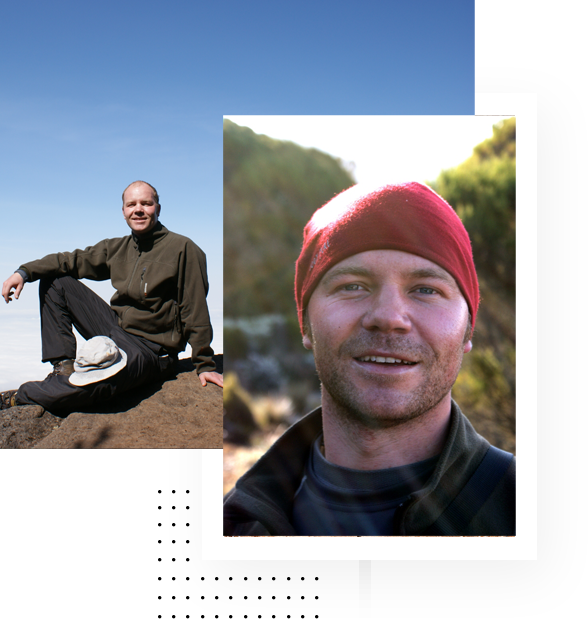 Who is Ramon Stoppelenburg?
Born in The Netherlands, I grew up in Indonesian Jakarta and since know that the grass is always greener somewhere else. I am infected by that travel bug.
I travelled the world for free as a journalism student through my website Letmestayforaday.com and wrote the eponymous book (in Dutch, sorry) about it in 2004. In 2017, this project was even declared UNESCO Digital Heritage.
I then became pub manager in Zwolle, The Netherlands, and professional relaxation masseur. Meanwhile, I presented the weekly travel show Weg met BNN on Dutch public NPO Radio 1.
In June 2008, I compiled the literary stories collection Fasten Your Seat Belt!, with new short stories about flying by young Dutch writers.
As a freelancer in marketing and media, I worked for the ANWB, REIZEN Magazine, Publisher Nijgh & Van Ditmar, HCC, Transavia.com, UWV, TNO, DHL, Loyalis, the Aids Fund, TNT Express, AGIS Zorgverzekeringen, the Dutch Bloggies, Foreign Media Books and their imprint TradeMark, Publisher Mouria, Max Models, Columbus Magazine, Arnon Grunberg and the Nationale Toneel, among others.
From 2011 to 2022, I lived in the Cambodian capital Phnom Penh where I ran a trio of successful art house film houses. Unfortunately, the pandemic and the current dictatorial regime there put an end to that adventure.
After starting up a cupcakery in Tbilisi, I then travelled on to Casablanca and finally got stuck in Lisbon, Portugal, where I reside now. Well, except in the winter months, that's when I escape to Sri Lanka.
You get the idea: I don't like to sit still.
But it was back in June 2008 when I first climbed Kilimanjaro myself. I felt that such a climb should be doable by anyone (with a bit of fitness). Expedition Kilimanjaro was born!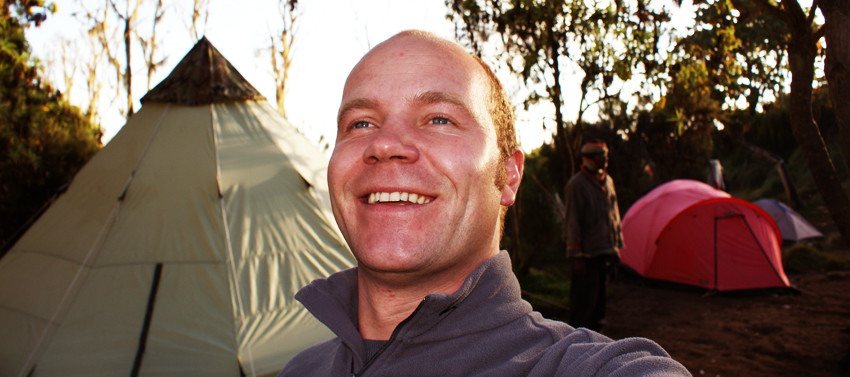 Since then, I have been up the mountain with many groups, building a great team of professional and reliable guides, porters and chefs. This team is always ready for another Expedition Kilimanjaro.
---
Other details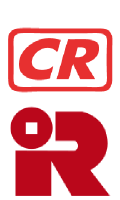 Expedition Kilimanjaro is registered as an official international trade name under "Ramon Stoppelenburg Enterprises Ltd" with the Companies Registry in Hong Kong with registration number 1523410.

International Bank Account Number (IBAN):
NL03 RABO 0361 9046 73
Rabobank, The Netherlands
Travel Terms & Conditions
The Expedition Kilimanjaro is carried out in accordance with the general terms and conditions of travel as set out on this website.
Always read these terms and conditions before booking a trip.