The Mount Kilimanjaro is the highest mountain in Africa. Hiking this mountain should not be underestimated. The highest point of the Kibo's crater rim (Uhuru Peak at 5,950 metres/19,520ft) is far above the highest Alpine peaks, so the oxygen pressure there is low.
To reach the summit, your body will need to be sufficiently acclimatised and in a good condition. It is important to work on your general fitness before this Expedition Kilimanjaro.
Another important part of preparation is making sure you have the right equipment to start the hike.
On this page, I cover the following topics on preparing for Expedition Kilimanjaro: Physical preparation // Mental preparation // Packing list // Altitude sickness // Vaccinations // Visa requirement // Money matters //
---
Physical preparation
It is important that your body is well prepared for the physical challenge of Kilimanjaro. The better prepared you are, the better you will soon conquer the roof of Africa. Good preparation will contribute significantly to your own mental confidence and strength.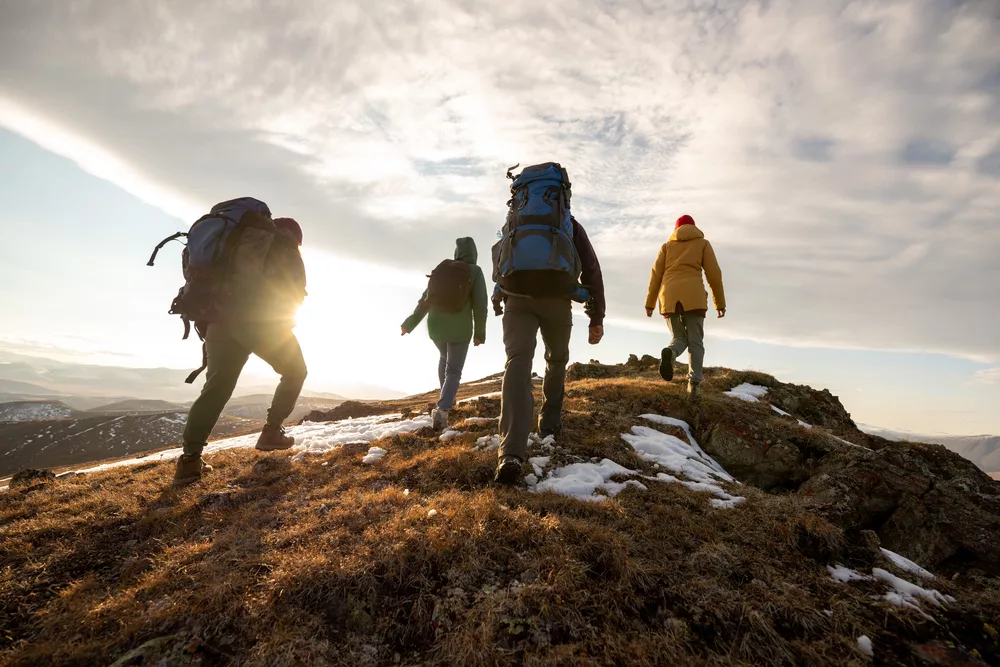 How do you get fit?
The type of fitness is more important than the level of fitness. Kilimanjaro is a hike, so the best preparation you can do is to hike and preferably under simulated conditions. While it helps to some extent to go for a run, it does not prepare your muscles for seven days of gentle but strenuous walking.
I suggest you just need to do a lot of walking. Ignore the lift and take the stairs.
Start walking, in addition to regular fitness, for instance, to develop your muscles. And try to opt for regular walks with height differences, so that you also walk up and down.
Take a daypack and carry at least 3 litres of water with you. This way, you also simulate the circumstance in which you climb the mountain.
Should weather conditions prevent you from hiking regularly, you can also simulate the walk on a treadmill that you can set to different incline settings.
If you can walk a total of 80km/50 miles in one week, you have already completed the Machame route. Then only train your body extra, as it goes up and down a mountain, for more resistance for your muscles.
Over a period of 8 to 10 weeks, with the help of the gym and lots of hiking, you can be prepared enough athletically for Expedition Kilimanjaro. Terminate all sportsmanship at least a week before you climb Expedition Kilimanjaro, so that your body can rest and thus be fully prepared for the real thing.

Medical check-up
Before starting any sports preparation programme, it is always wise to get your GP's approval. Chances are you will make him or her happy with your sporting plans.
Build up more resistance
An 8-week sports programme consists of regular exercises that help build your resistance, whether with free weights or the machines in the gym. In fact, such exercises can be tailored to your age, current fitness and strength. Ask your instructors at the gym how best to build your resistance for Mount Kilimanjaro.
---
Mental preparation
It is possible for anyone to successfully reach the summit of Kilimanjaro. And many have gone before you. Remember this when preparing for the expedition. Always be positive and you will also enjoy the trek more.
Talk to others about the adventure ahead of you so that you make a mental contract with yourself to get to the top. Share your #ExpeditionKilimanjaro on socials. Do it for someone. Carry a photo that you can revisit on the mountain at night. Or carry another talisman, like a rabbit's paw or a four-leaf clover.
Even better: get your expedition sponsored for charity.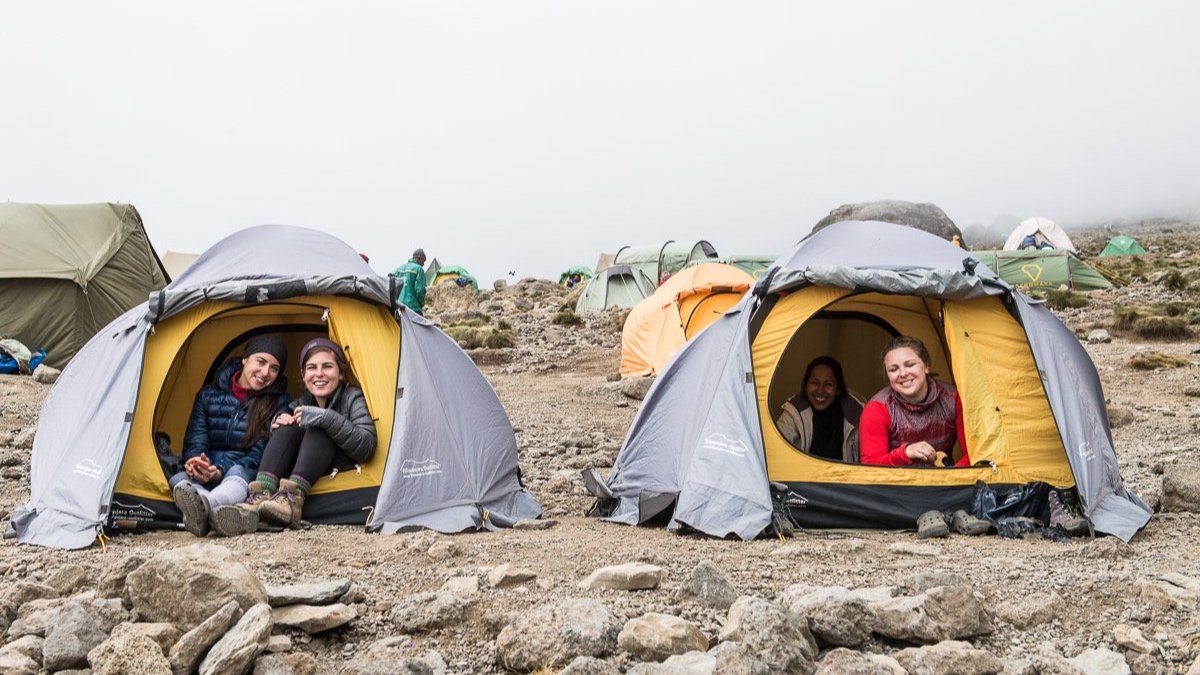 ---
Packing list
Remember that you will spend 7 days and 6 nights on a mountain. Bring enough clothing, especially warm socks. Due to possible rainfall, as well as numerous streams on the route, it is advisable to always have extra dry clothes in your daypack. Wrap them in plastic so they will definitely stay dry.
Proper clothing includes thermal underwear (do not wear cotton on your skin as it absorbs moisture and can therefore lower your body temperature), gloves (preferably mittens), a hat and rain gear. Wear clothes where the outer 'coat' is windproof but can still breathe. Also avoid tight clothing. A balaclava or balaclava is a must, as it will protect your face from the cold, wind, sun and snow. Other clothing such as shorts, jumpers and T-shirts are highly recommended, especially while hiking the lower hills, when daytime temperatures are still very high.
It may sound a bit strange, but walking with so-called ski poles is considered very enjoyable by many people. Right, power walking. With two poles, you can push off better on a climb and lean on descents. These poles can be rented at the hotel in Arusha.
Besides the usual essentials for a trip, I recommend you bring the following:
sleeping mat (as a base, self-inflating is ideal)
earplugs or silencers (almost essential at night)
small rucksack for day trips (which you carry yourself) with rain cover
large rucksack (max. 15 kg, which the porters carry)
camelbak (drinking bag) in your small 2-litre rucksack
extra 2 litre thermos bottle (with hot water against freezing)
your own toilet roll
spare laces
a pocket knife
sunscreen
lip cream (I recommend plain vaseline)
headlamp (with spare batteries) or torch
energy food (nuts, sultanas, dextrose, granola bars)
protective baggage cover (to protect contents from moisture and dust)
ointment to treat bruises, sprains, muscle stiffness (e.g. tiger balm, arnica ointment or belliflor gel)
betadine ointment and plasters/bandages for emergencies (small first aid kit is recommended)
paracetamol
bandage/sport tape (5 cm wide)
compeed or second skin, to treat blisters
wet wipes or wetties (disposable flannels)
disinfectant hand gel
light and waterproof mountain hiking shoes (type B) with sturdy profile soles; absolutely no sports shoes
gamaschen/gaiters (gaiters)
loose-fitting hiking trousers and shorts
two jumpers or fleece jackets
thin, light windcheater and/or rainwear (poncho, suit or cape, waterproof)
T-shirts/blouses (including something thin with long sleeves, against arm/neck burns, preferably not cotton)
head covering against the sun (tropical hat or cap) and sunglasses against snow blindness
mittens (are better than gloves) and woolly hat, balaclava or windstopper (neckband)
warm sleeping bag (pay attention to the comfort zone of the sleeping bag: it can freeze to -20°C/34F at night on Mount Kilimanjaro) possibly with additional linen inner bag (sold separately)
for contact lens wearers, a spare pair of glasses
clothing and footwear for after hiking (take into account both bright sunshine and slightly cooler weather)
spare batteries for your camera and world plug (three-pin, Type D) for any chargers (at the hotel)
quick-drying towel(s)
DEET insect repellent (definitely necessary below the tree line and in Arusha)
binoculars (small one)
travel alarm clock
copy of passport (for registrations during the expedition)
a writing or reading book (quite little to do in a tented camp)
small plastic bags (to hand in all your rubbish to the porters daily)
A few more tips:
Put on your heavy shoes on the plane, that already saves a lot of weight.
Put on the layers of clothes once beforehand so that they fit easily over each other.
A synthetic/cotton mix for (body) clothing also insulates when wet. When cotton is wet (due to perspiration) it does not insulate and actually removes body heat.
Batteries and powerbanks lose power very quickly at low temperatures. It is important to carry them as warmly as possible, for example on your skin.
---
Acute Mountain Sickness
Everybody who is not used to high altitudes will suffer from altitude sickness at some point. It can even be fatal if not treated immediately or if the symptoms are ignored. At least 90% of all people who climb Kilimanjaro suffer from altitude sickness to some extent.
Altitude sickness is caused by the body's inability to adapt quickly enough to the reduced level of oxygen in the air at an increased altitude. There are many different symptoms of altitude sickness, but most common are: headache, lightheadedness, nausea, decreased appetite, a tingling sensation in the toes and fingers, and slight swelling of ankles and fingers. These mild forms are not serious and normally disappear again within 48 hours.
It is strongly discouraged to use drugs like acetazolamide (such as Diamox) for altitude sickness unless specifically prescribed by a specialist. The side effects may be worse than the altitude sickness itself, which is fought as much as possible by proper acclimatisation during the expedition. If you use such drugs, report this to your head guide at the start of the expedition.
---
Vaccinations
Anyone travelling to Africa should first visit a local or national medical examination service, a TravelClinic or your nearest Travel Vaccination Centre to get vaccinated before their trip. Make an appointment with one of these agencies in time, as you cannot always be helped immediately. (Without vaccinations, you may be refused entry at customs!)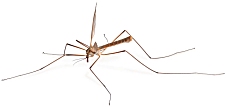 The vaccinations you can expect are:
Hepatitis A (for all travellers)
Typhoid fever (for all travellers)
Yellow fever (for all travellers, certificate required)
Polio (a one-off vaccine for any adult who received the vaccine in his/her childhood but has not yet received it as an adult)
Hepatitis B (for travellers who come into intensive contact with the local population and will be doing volunteer work, for example)
Also get checked if you are also immune to Tetanus-diphtheria, measles, mumps, rubella and chickenpox.
Malaria is prevalent in Tanzania (!) and you should use the recommended medication. Consult your GP for this. Several preventive medications are currently available that are more effective against certain Chloroquine-resistant malaria mosquitoes currently active in Tanzania.
---
Visa requirements
Please note, if you are travelling to Tanzania you will need to have a valid passport and a visa for this country.
You can obtain a visa on arrival at Dar es Salaam, Kilimanjaro International Airport and at the Tanzania/Kenya border and it costs 50 US dollars (you have to pay it in cash). You can also apply for the visa online as an evisa.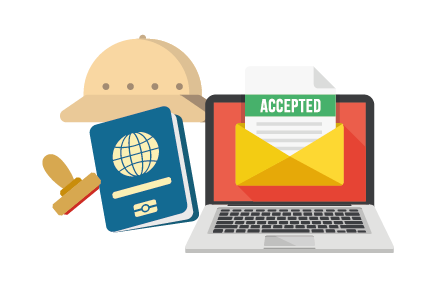 ---
Money matters
How much money you should take with you for your entire stay in Tanzania depends on your own spending habits (i.e. whether you smoke and or drink a lot).
Around 20 US dollars (a valid currency in Tanzania!) a day is certainly enough for many people for souvenirs, drinks, tips, etc. Be careful if you order US dollars ahead: ask for dollars from after 2006 as older notes are sometimes not always accepted in Tanzania. Also, make sure your paper money is not damaged.
With a credit card you can pay at the hotel and withdraw at most ATMs in Moshi. You will then withdraw the local currency Tanzanian shillings (2,500 shillings is about 1 euro, US$1.07, 0.89 British pound).