Dates & Price


Travel dates
If you travel alone or with your private company, then you can choose any date for the 11-day Kilimanjaro Expedition.

You can also choose to join the monthly expedition group. You will then be in a group with other (international travelers) of a maximum 12 participants. Look for the dates at the Agenda on the front page.
---

Price
Ramon Stoppelenburg's Expedition Kilimanjaro is
an 11-day adventure in Tanzania
. It consists of 7 days on the mountain (6 nights) through the Machame Route and 4 nights in a comfy 3-star hotel in Arusha (two nights before and two nights after the climb).
An expedition group contains out of a maximum of 12 adults and is led by well trained and certified local guides with years of experience on the mountain.
If you want to climb on your own or in a small group, then one guide will lead you up. Per participant you can count 2 or 3 porters who carry all luggage and equipment up the mountain.
The price of the Expedition Kilimanjaro is US$ 1,999 per person
Use the currency converter here
This includes:
The newly government enforced 18% VAT from July 1, 2016.
Transfers to/from Kilimanjaro International Airport or to/from the stops of the shuttle busses from Dar Es Salaam or Nairobi.
Four nights in a stylish hotel with bed and breakfast
Transfers to/from the entrance of the Nationale Park Kilimanjaro.
Fully equipped climbing team (guides, cook, assistents, porters).
Three meals a day during the climb.
Bottled water on the first day of the climb, boiled and filtered on the mountain.
Camping surcharges for the Machame Route.
Permits for visiting the Nationaal Park Kilimanjaro.
All local government taxes.
This is excluding:
Flight(s) to Tanzania or Kenya.
Domestic flights or transfers (for example from Nairobi, Dar Es Salaam, etc).
International visas (necessary!)
Vaccination costs
Personal travel insurance (covering mountain climbing)
Alcohol, drinks
Sleeping bags
Laundry (available at the hotel)
Tips for your climbing team (10% of the expedition price)
Lunches and dinners in Arusha.
---

You want to book the Expedition Kilimanjaro?
check whether your arrival date in Arusha coordinates along with the available flights
fill in the complete reservation form
receive a confirmation of availability (reservation)
book your available flights
if the international payment is completed you'll receive the necessary travel documents through e-mail
Remarks:
Through the reservation you can make a (permissive) reservation for your expedition.
This way I can check for availability on your desired arrival in the hotel and whether there is a climb possible.
After completing and sending the reservation form you will receive a confirmation of availibility (within 48 hours on weekdays). This means that your nights in the hotel and the climb are available and a reservation is made. At this point you can book your necessary flights.

The confirmation email is also your invoice. The booking of the Kilimanjaro Expedition can only be fully completed as the international payment is received. After payment you will receive the necessary travel documents for the hotel and climb through e-mail.
To finalize your booking you will be requested to make an international money wire transfer to the Canadia Bank in Cambodia.
---
Take comprehensive travel insurance
You are responsible for your own adequate travel and medical insurance that completely covers your activities including the climb of the Kilimanjaro, medical evacuation, emergency return trip and repatriation.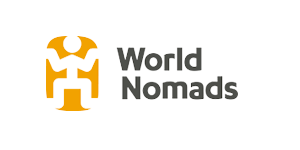 Expedition Kilimanjaro highly recommends
World Nomads
. World Nomads travel insurance is available to people from over 150 countries and is designed for adventurous travellers with cover for overseas medical, evacuation and baggage.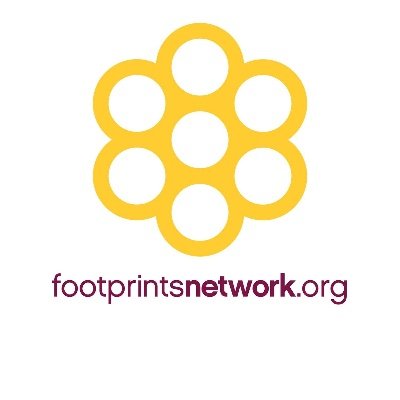 World Nomads also believes that travelers have an obligation to contribute to the communities which they travel. With this they get assisted by the
Footprints Network
. When you arrange an online insurance, you can select which program deserves the € 2,- donation from World Nomads.
Visa requirements
Please note, if you travel to Tanzania you need to have a valid passport and a visa for this country.

You can obtain a visa on arrival at Dar es Salaam, Kilimanjaro International Airport and at the Tanzanian / Kenyan border and this will cost US$ 50 (USA citizens pay US$100). Click here to find an embassy or a consulate in your country to obtain your visa before your departure.

If you fly on Nairobi, Kenya, then you ALSO need a transit-visa for Kenya. Click here to see where you can obtain a transit visa BEFORE departure in your country. At the Kenya / Tanzania border you can get the Tanzanian visa for 50 U.S. dollars (cash).

more on preparation »